Lisa Hanson
42, Cheshire
Tummy tuck
Patient story #21
Lisa
"It's definitely improved my life, I can now look in the mirror and be pleased with what I see"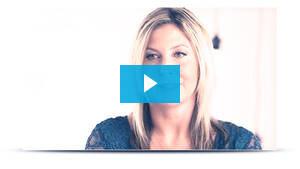 Watch Lisa's video »
I lost a considerable amount of weight following a devastating revelation in my marriage: my partner of 20 years had been cheating on me. To say my life was shattered would be an understatement. Life with him was all I knew.  
My weight loss, 4 stone to be exact, had caused my body to change dramatically. My breasts hung like droopy sacks and I had a lot of excess skin on my tummy. Being newly single and fast approaching the big four-O, I splashed out on expensive clothes and make-up and had many nights out with the girls, but I just couldn't feel confident in my body.
I decided to look into cosmetic surgery and a friend recommended Transform to me. The procedures would cost a total of £11,000 and whilst it was a lot of money, I knew this was the right decision for me. I used my savings and took out a loan to pay for the rest.
That was over 5 years ago and I've never looked back. I'm still me, but a more confident and outgoing version of myself.  I take better care of myself and regularly treat myself to getting my nails done, buying new clothes and sometimes a little line and wrinkle smoothing treatment.*
Best of all, I have found a new partner, Dominic. I feel that when I'm with him, I've never been happier. He's attracted to my confidence and not just my body. Surgery isn't for everyone but if it's the right decision for you, then you should definitely go for it. If only my ex-husband could see me now!
*Cosmetic surgery results and benefits can vary and are different for each individual. As such, Transform cannot guarantee specific results.
Start your journey
More confident, more alive and more able to get the most from life. That's how Lisa and our other patients tell us they now feel. Starting out on a journey can be hard, but if you've been inspired by our patients, get in touch.
Request a brochure
Book an appointment
Behind the scenes at our patient stories photoshoot
Click here to see how our campaign came to life.
Watch the video