Rebecca Pryce
24, South Yorkshire
Breast augmentation
Patient story #1
Rebecca
"I now feel perfectly in proportion and love the way clothes hug and flatter my curves."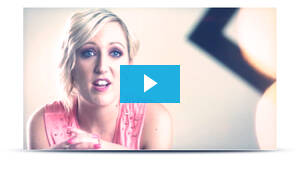 Watch Rebecca's video »
How we helped Rebecca

I've always had a very petite frame but as size 6 and completely flat-chested, I looked more like a young school boy than a woman in her twenties.

No clothes ever looked good on me or fitted properly. I constantly rejected fitted fabrics and low necklines in favour of baggy, oversized clothes to disguise my chest. I wouldn't even take my top off in front of my girlfriends.

I always wore padded bras and 'chicken fillets', which were also the cause of much embarrassment on several occasions when they proved to be less than discreet.

The right decision

I saved for four long years to have enough money for a breast enlargement, denying myself of many treats until finally, for my 24th birthday, I treated myself. It was the best present I have ever received and what made it all the more special was that it was something I had made happen just for me.

People say they understand how it feels, but it's difficult to really know unless you have experienced it. At Transform I didn't have to hide anymore or feel embarrassed, finally someone understood exactly what I was going through.

Of course it hasn't changed me as a person or my personality in any way, I'm still me, but it has completely transformed how I feel about myself on the inside, how I hold and present myself on the outside and my ability to feel completely comfortable and intimate with partners.*

This has also been a turning point for me in how I treat and respect my body. I now feel perfectly in proportion* and love the way clothes hug and flatter my curves. I am so proud I tell everyone who will listen and walk around with my head held high.

*Cosmetic surgery results and benefits can vary and are different for each individual. As such, Transform cannot guarantee specific results.

 
Start your journey
More confident, more alive and more able to get the most from life. That's how Rebecca and our other patients tell us they now feel. Starting out on a journey can be hard, but if you've been inspired by our patients, get in touch.
Request a brochure
Book an appointment
Behind the scenes at our patient stories photoshoot
Click here to see how our campaign came to life.
Watch the video